Here is a list of the activities we do in the classroom for the first week of our Creepy Crawlies theme. Simply click on the picture and you will be taken directly to all the products. Enjoy!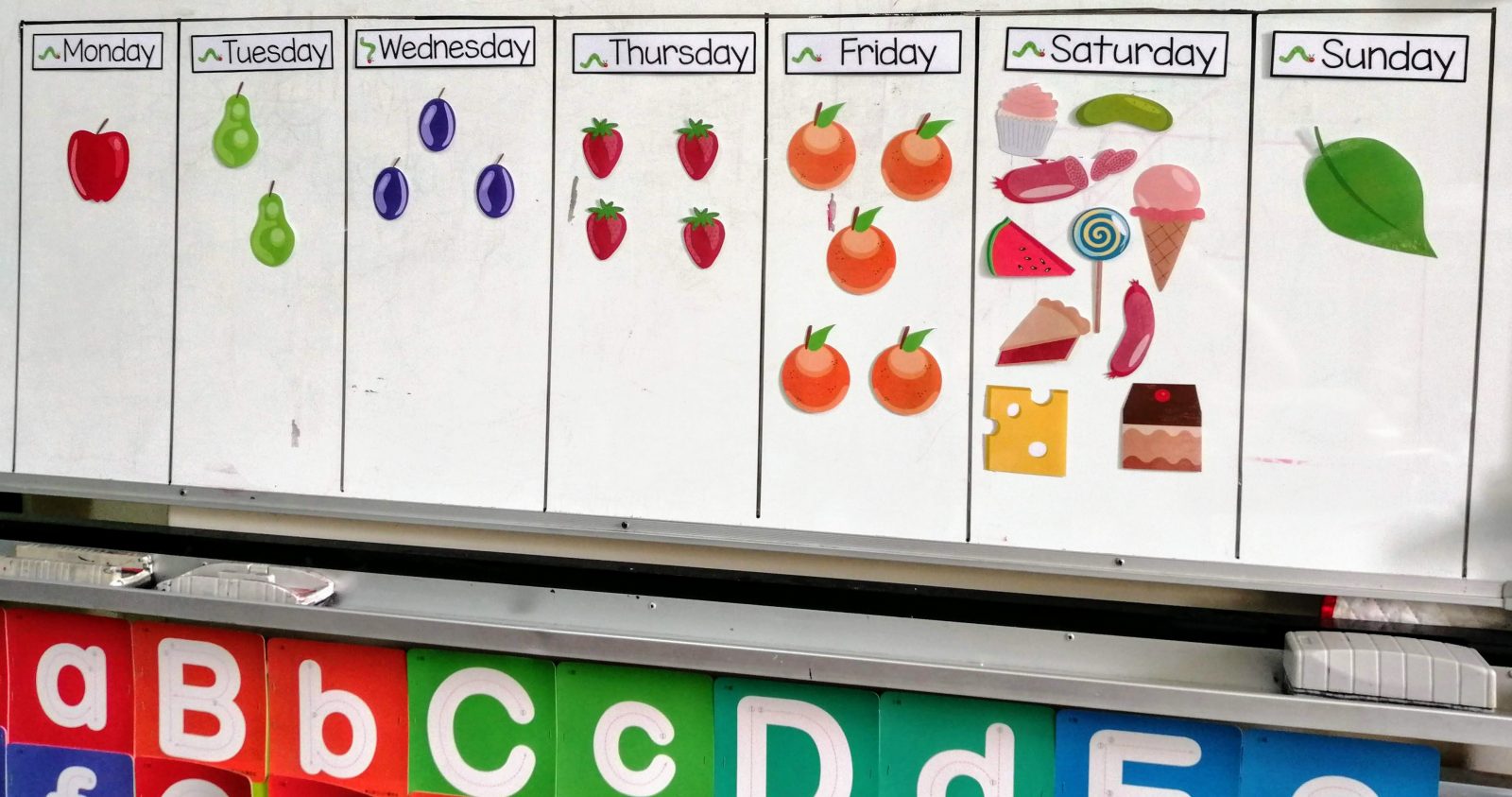 Story Sequencing
On the first day we read the story and then use these pictures to re-tell the story. I hand out all the pictures to the kids and then ask them to come and stick the pictures under the correct day, starting at Monday. Then I give each student a caterpillar that me and the teaching assistant have prepared beforehand. The kids color and cut out the pictures and words and sequence these. They then stick on the eyes and antennae and draw the mouth of the caterpillar. I mean, what is a hungry caterpillar without a mouth right?!
Math and Literacy centers
Feed the Caterpillar!
My kids absolutely love this activity. I turned a used Pringles can into a very hungry caterpillar. I printed of the pictures of the food, cut it out and laminated it. During center time I hand out the pictures evenly to all the kids in the group and then we go by day. I ask what did Mr. Caterpillar eat on Monday, and whoever as one red, juicy apple proceeds to feed the caterpillar. We continue until Mr. Caterpillar is feeling very, very ill 😉
Beginning Sounds Literacy Center
In this Literacy center I hand out the pictures of the food evenly to the children. I then ask; 'Who has something that begins with the letter 'L' for example. If there are two things that begin with the same letter, we look at the ending sounds etc.
Bottle Cap Pictograph
For this center I cut the pictures of the food out and stuck it on recycled plastic bottle caps. I put all the caps in a container. The children take turns to grab as many bottle caps as possible, count these and then graph it. When everybody had a turn, I help the children to look which fruit is the most and which is the least. The children then complete the laminated 'More/ Less' sheet using the bottle caps.
Number Line Math Center
The children take turns to place the butterfly on zero. They then use a dice and complete the laminated addition recording sheet.
Science
We do a little role-play. I give some of the children butterfly wings and ask them to cross their arms in front of their chests. They then sit in a big pillow case. I ask them to emerge from the pillow case just like a butterfly would from a cocoon. Once everybody had a turn we complete the cut-and-paste worksheet on the right. We use Farfalle pasta as the butterfly, Rotini as the caterpillar and Gnocchi pasta as the cocoon.
Art
For Art this week, the children made beautiful butterflies with a stained glass effect. They drew lines diagonally, vertically and horizontally and then used water paint to color in all the blocks. The teachers then made a butterfly wing stencil, folded the painted pictures in half and asked the kids to trace and then cut the wings. The butterfly with the yellow background is the end result 🙂