Outer Space is always a favorite topic, children love dreaming of visiting the moon. The Space Themed Shape Hunt Center will develop your young learners' writing, print awareness and fine motor skills as well as 2D shape recognition.
Space Themed Shape Hunt Center
What you need:
Shape Hunt Cards printed out, laminated and cut out
Shape Hunt Recording Sheets
Pencils
Blu-Tac
How to complete the activity:
Cut out and laminate the shapes with the words on them. Hide these around the room or outside in the garden/ playground. Give each child a Shape Hunt recording sheet. Children find the shapes and write the words next to the correct shape on their recording sheets.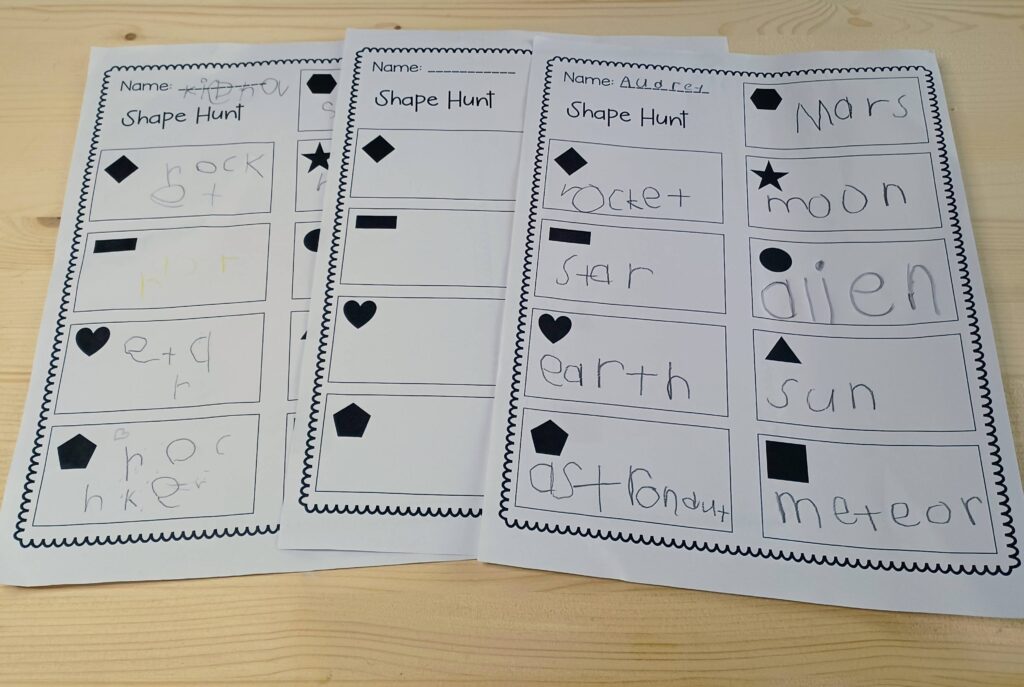 ---
Click on the image below to download the a whole week of Space Themed Math & Literacy Centers, Printables and Activities.