The Seasons & Clothes Themed Activities were perfect for this time of year, Spring Time! The children loved learning about the clothes we wear and the four seasons, making four seasons trees, measuring clothes, making a class book and taking part in the popsicle sticks and clothes pins STEM challenge. The Seasons & Clothes themed cut-and-paste activity is great for developing young learner's sorting skills.
Seasons Themed Cut-and-Paste
What you need:
Cut-and-Paste activity printed out and laminated
Glue
Scissors
Coloring pencils
How to complete the activity:
Talk about the different seasons and which activities you partake in during each. Hand out the season sorting activity sheets. Children cut out the pictures and sort them by pasting them under the correct headings.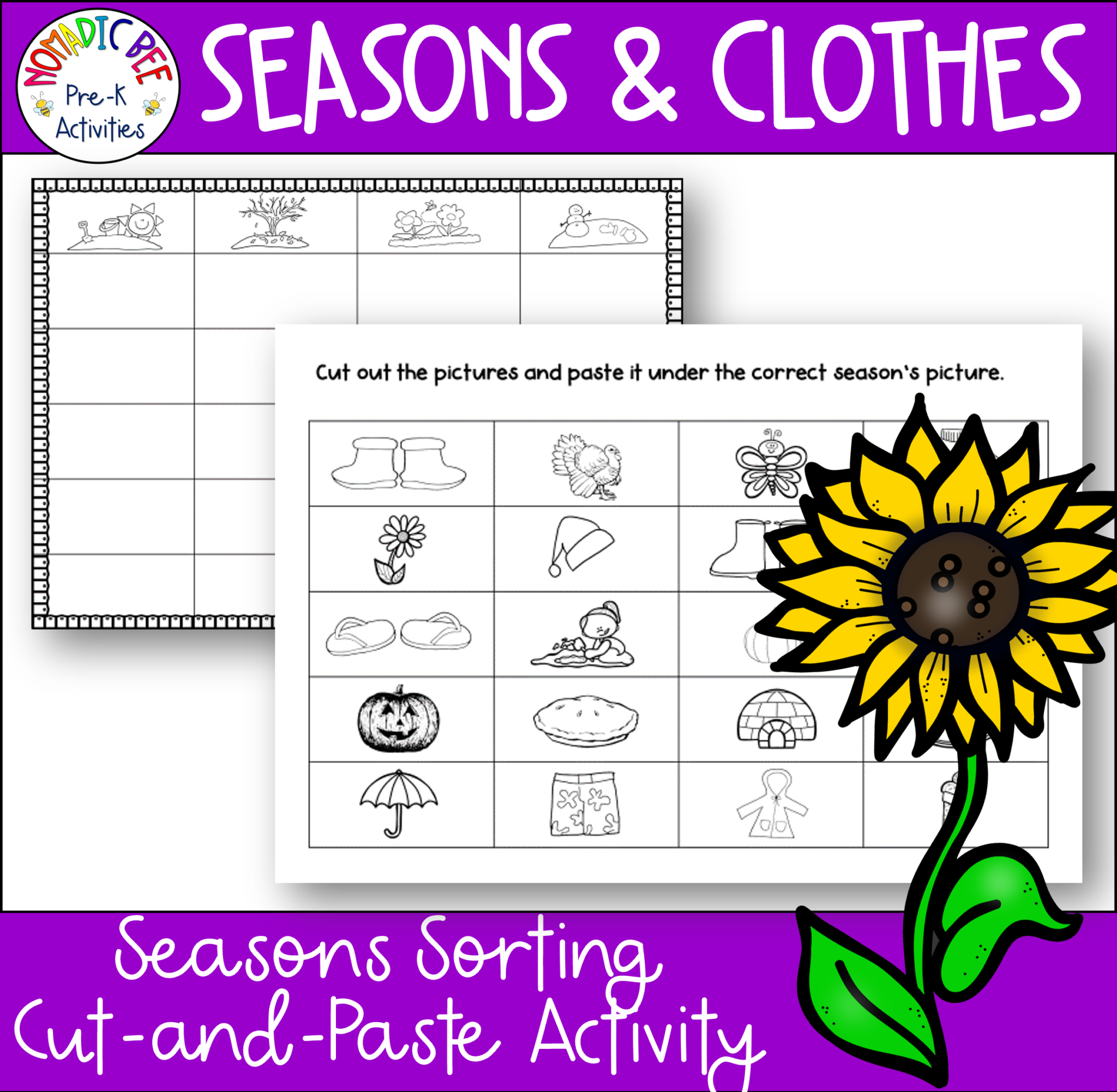 ---
Click on the images below to download the Seasons & Clothes Themed Math & Literacy Centers, Printables and Activities.