The Pets Themed Activities were a hit with all involved – learning about pets and their homes, making sandwiches that looks like dogs, building animal homes, making split-pin pet characters and pets out of 2D shapes, and pretending to visit a pet store. The Pets Themed 2D Shapes Craft is great for developing young learners' 2D Shape identification and fine-motor skills.
Pets Themed 2D Shapes Craft
What you need:
Template printed out and copied onto colored paper
Construction paper
How to complete the activity:
Print out the activity sheet on the next page and copy onto colored A3 construction paper (1 per child). Children cut out the shapes and put them together to make their own shape pet. When they are done, the teacher writes the sentence 'This is my …' on the board. Then ask the children to name the pets they created. Write these words on the board and ask the children to copy these down under the pets they created.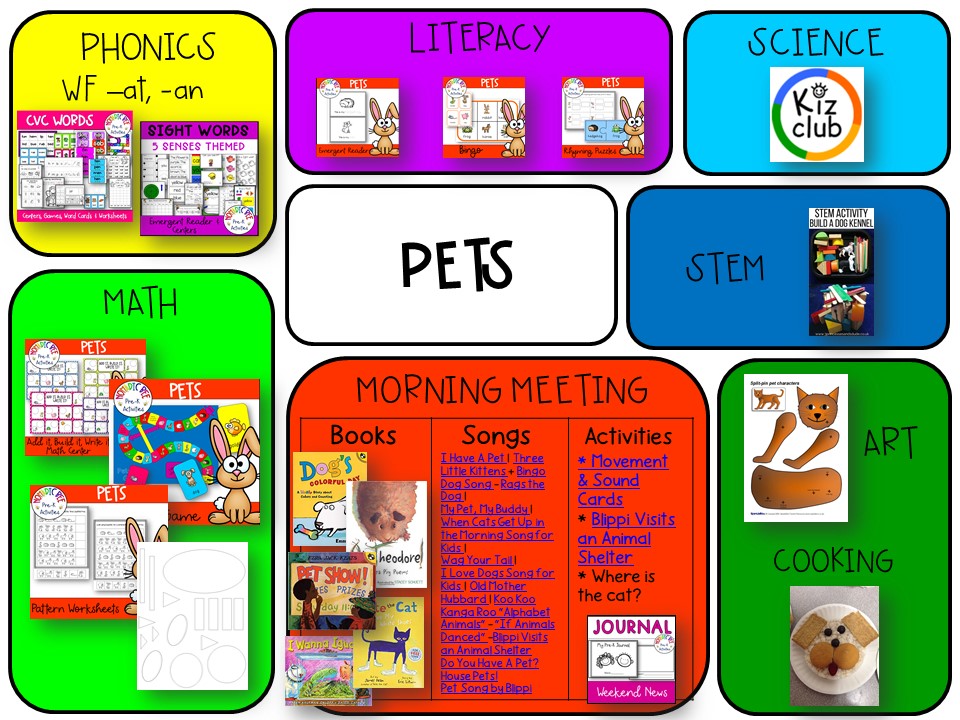 ---
Click on the images below to download the Zoo Animals Themed Math & Literacy Centers, Printables and Activities.