Are you looking for extension activities to the amazing book by Eric Carle 'Mister Seahorse'. You're in LUCK! This fun and hands-on activity will help your kids work on fine-motor skills and color recognition.
---
Mister Seahorse Art Activity
What you get:
A free printable picture of a seahorse (print on sturdy A3 paper)
What else is needed:
Water paint
Brushes
Water
Q-tips
Blue Tempera Paint
How to use this resource:
After reading the story, talk about seahorses and their different colors. Hand out the pictures of the seahorses. Children use water paint to color in the seahorses. When this is dry, the children use Q-tips to 'dot' the water around the seahorse.
Click on the image to below to download the printable activity pack!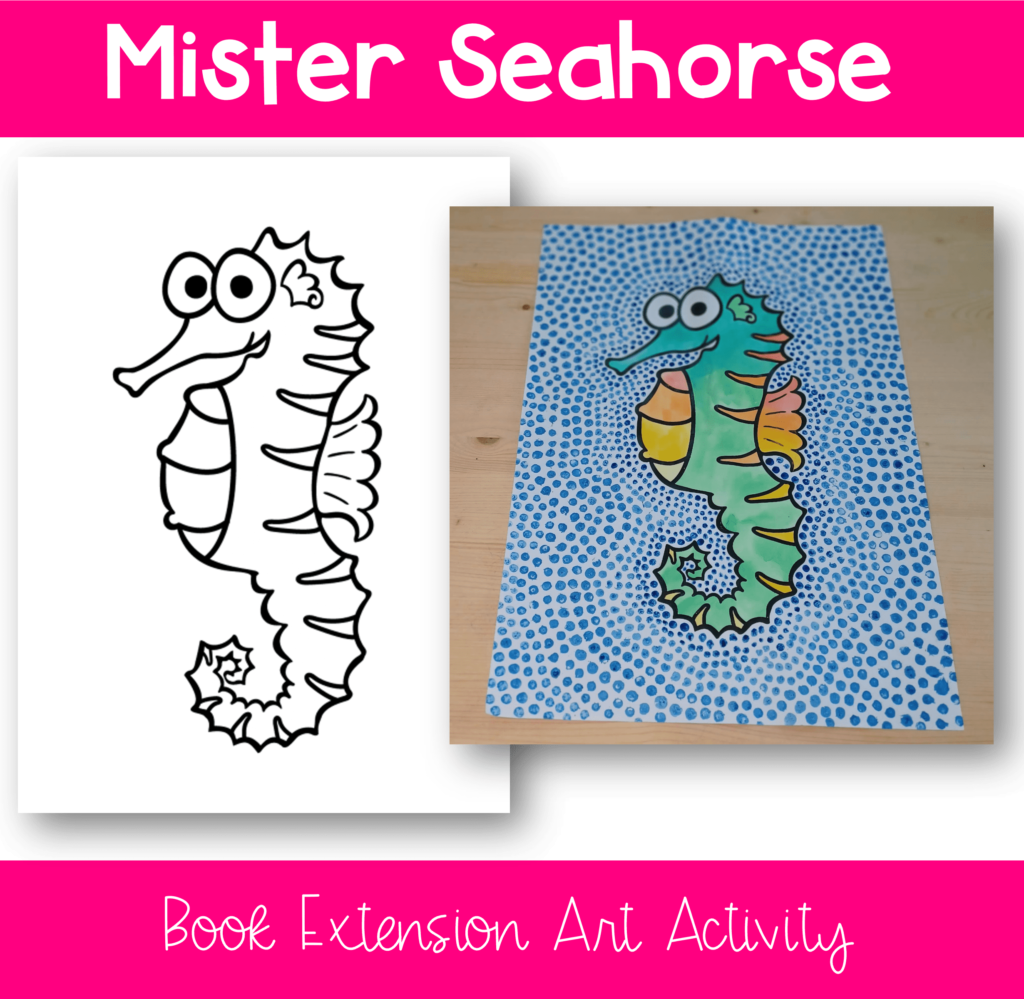 Enjoy!