Halloween is one of the kids favorite holidays of the year and making Jack-o-Lantern's is always a hit. This Halloween Themed Pumpkin Sorting Activity is great for developing young learners' fine-motor and sorting skills.
Halloween Themed Pumpkin Sorting
I showed the children how to scoop the seeds out of a pumpkin using a spoon. We then separated the seeds, strands and flesh and sorted it onto the activity sheet as shown above (you can find the printable by downloading the free lesson plan).
We then made a Jack-o'-Lantern, which the kids loved.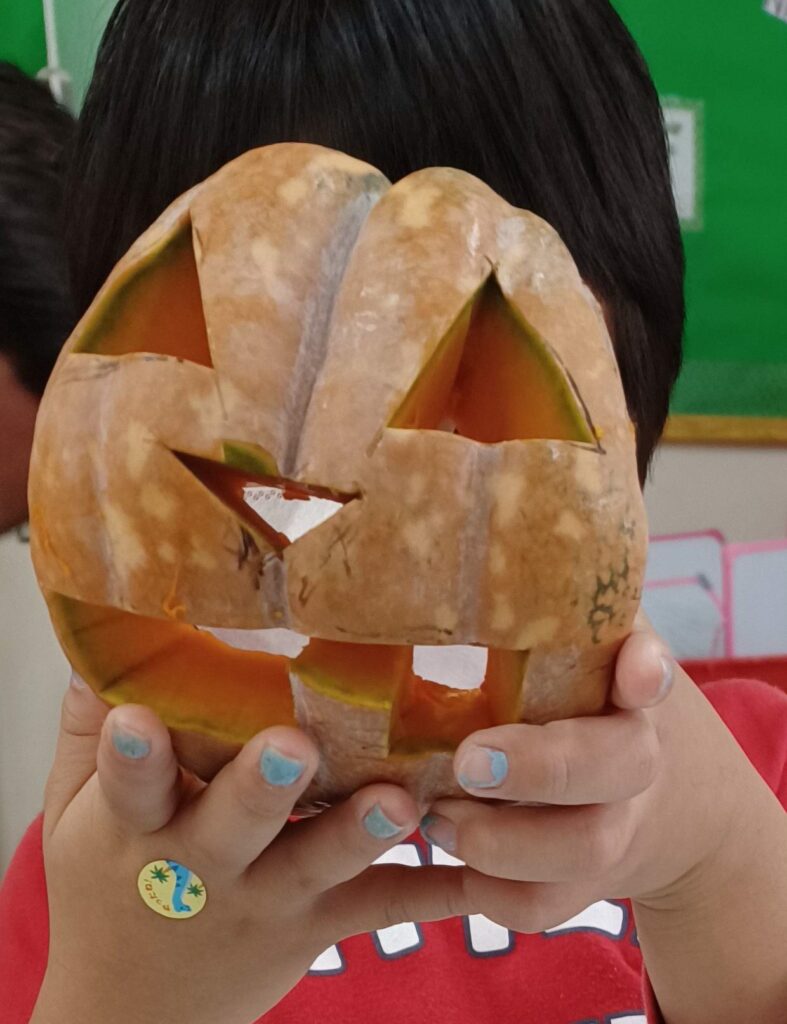 I took the Jack-o'-Lantern home, cut it up and made a pumpkin puree by cooking the pumpkin and blending it, so that it could be ready for our cooking activity on Friday.
---
Halloween (Room on the Broom) Cooking Activity
I found these easy to make and delicious looking Pumpkin Pie Parfaits over at Weelicious.com. Ours did not look as glamorous, but the kids still loved making it and of course, eating it!
Below are some photos of making the Pumpkin Pie Parfaits in my class.
---
Click on the image below to download the Math & Literacy Centers, Printables and Activities in one convenient pack.