The Weather Themed Activities were perfect for this time of year, Spring Time! The children loved learning about the water cycle, making a windsock, enjoying clouds in jello jars, learning about thunderstorms, completing a weather report book and taking part in the Math and Literacy centers. The Daily Weather Report Book is great for making children aware of the changes in weather and for developing their word-recognition and fine-motor skills.
Daily Weather Report Book
What you need:
Weather Report Book printed out and assembled
A thermometer or somewhere to check the temperature each day
Coloring pencils/ markers
How to use this resource:
Print the cover page and 5 copies of the report for each child. Assemble into a book. Children complete the report everyday for 5 days during an outside walk.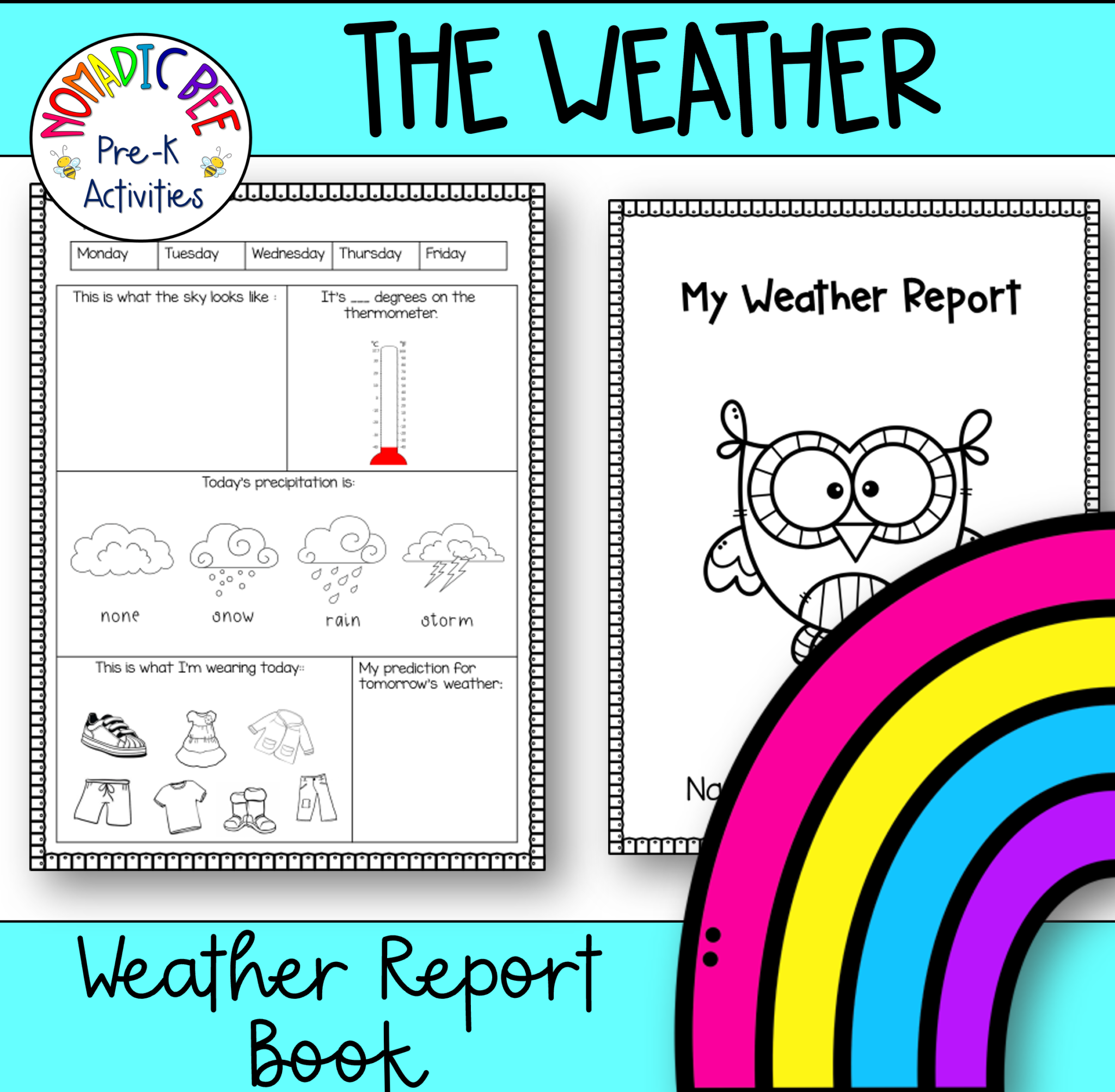 ---
Click on the image below to download the Weather Themed Math & Literacy Centers, Printables and Activities.