The Alphabet Beginning Sound Game is great for developing young learners' beginning sound identification, counting and fine-motor abilities.
Alphabet Beginning Sound Game
What you need:
Center printed out and laminated
Clothes pegs
Whiteboard Markers
How to complete the activity:
Included in this pack are 52 Beginning sound dice game cards. Each card has 5 illustrations of things that begin with the letter in the middle and 3 that does not. Each card also has numbers 1 – 5 at the bottom, which will be needed during the game.
These mats can be used for recognizing beginning sounds, counting 1 – 5 and to learn new vocabulary.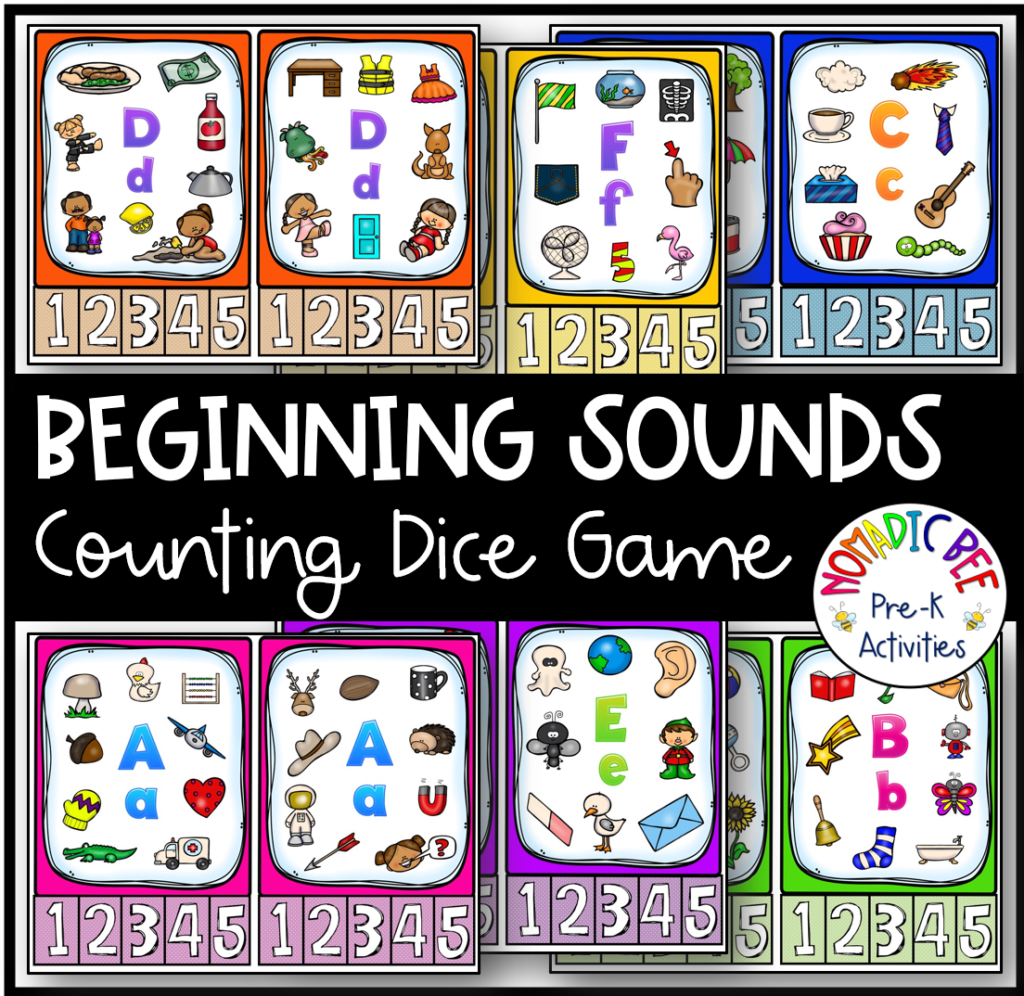 ---
For some more engaging Alphabetic activities, click on the images below to download.