Water Transportation is always a favorite topic, especially with the boys! The Water Transport Roll & Draw Center will develop your young learners' counting, fine motor and number recognition skills
Water Transport Roll & Draw Center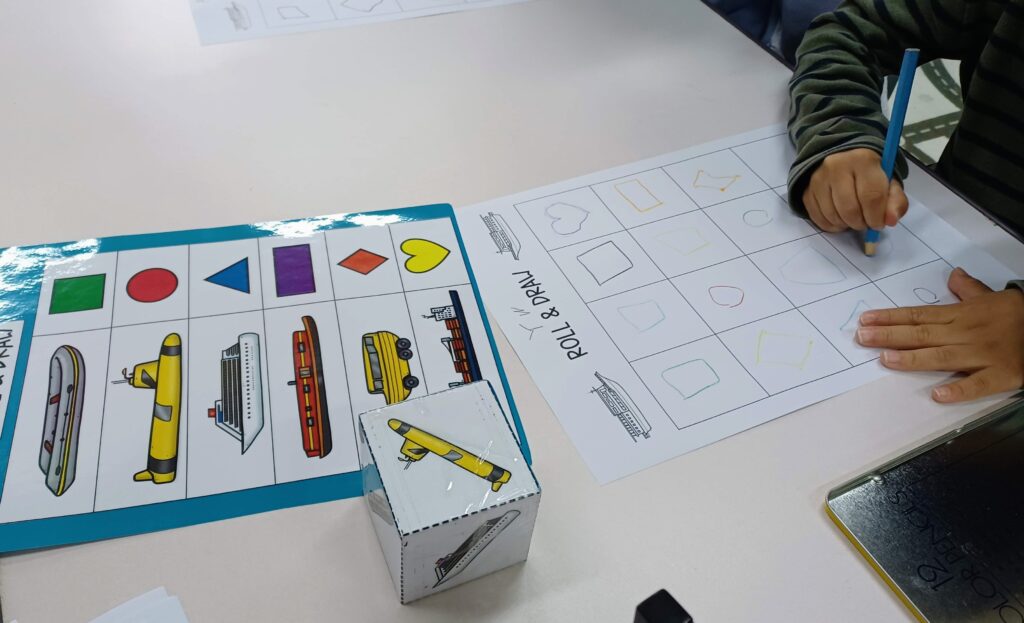 What you need:
Dice printed out and assembled
Roll & Color Pictograph printed out and copied
How to to the activity:
This game can be played individually, in pairs or in small groups. Children throw the dice, find the shape next to the corresponding picture, and draw it on the recording sheet.
Click on the image below to download the a whole week of Water Transportation Themed Math & Literacy Centers, Printables and Activities.