Two Three Little Pigs Literacy Activities that covers beginning sounds and story sequencing.
Three Little Pigs Literacy Printable 1: Story Sequencing
Being able to sequence events is a very important life skill. Young children develop the ability to understand and arrange purposeful patterns of actions, behaviors and thoughts.
Children color and cut out the pictures of the three houses. When they are done, they paste it in order from 1 – 3 next to the pictures of the pigs.
They can then re-tell the story to their classmates by pointing toe the pictures (For example: The first little pig built his house of straw)
Printable 2: Beginning Sound Cut-and-Paste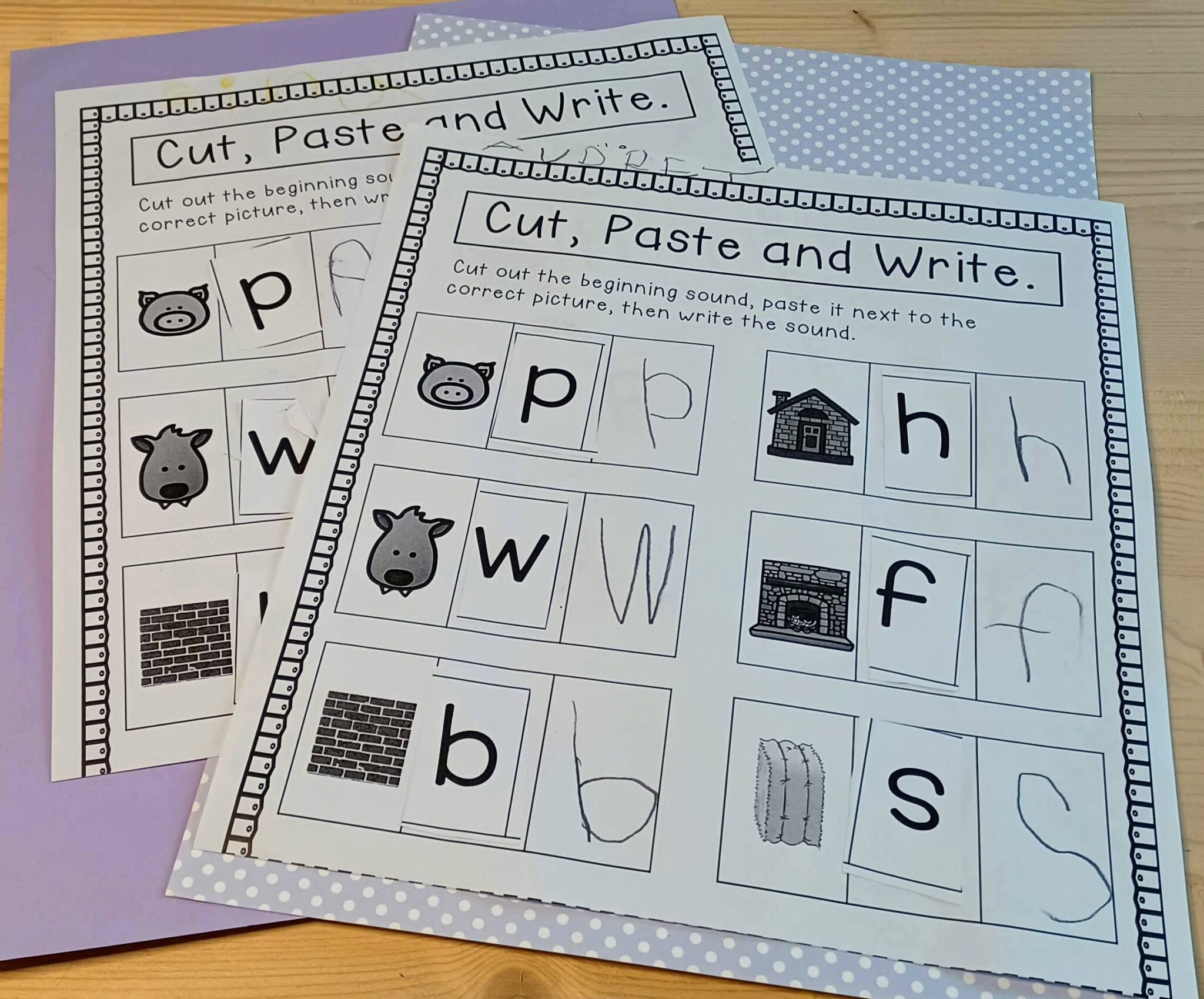 For this activity, the teacher can write the following words on the board: pig, wolf, house, fireplace, bricks and straw. Ask the children to point to the beginning sound of each picture while naming it.
Children cut out the beginning sounds and paste these next to the correct pictures. The teacher demonstrates on the board how to write these letters correctly (always start at the top!)
If you are looking for a whole week of fun with the 'Three Little Pigs', head over my blog post on the theme 'Home & Family'. Here you will find a detailed lesson plan and a week of integrated Math, Literacy, Science, Stem & Art Activities. Enjoy!