The Pirates Themed Activities were a lot of fun and the kids had a blast! They loved making Pirate Hats and Telescopes, Sorting coins and making patterns with these, going on a treasure hunt and making their very own Pirate story up and putting this in a big class book. The Pirate Hats & Telescopes Activity is great for developing your young learners' fine-motor skills.
---
Pirate Hats & Telescopes Activity
What you need:
Black A3 construction paper

Skull templates
Scissors
Glue
White A4 paper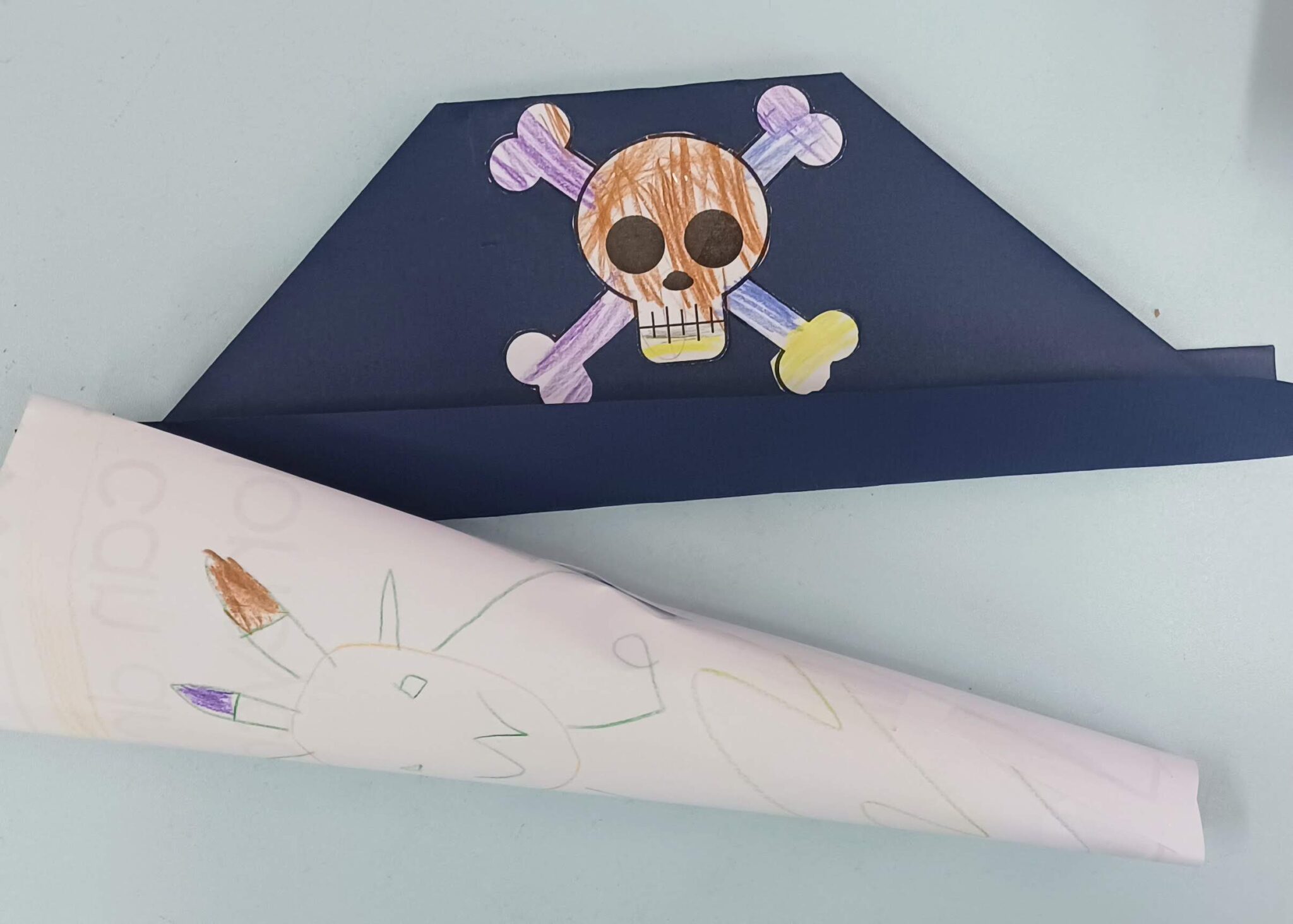 How to complete the activity:
Pirate Hat: Watch the YouTube for instructions on folding a paper hat. Use A3 black construction paper instead of A4. Print out and copy the skull pictures that you will find in the free lesson plan. Children cut these out and stick it on the hats.
Telescope: Help the children to roll the A4 paper into a tube and tape the corners to hold it in place. Children can decorate the telescopes before you roll it into a tube.
---
Click on the images below to download the Pirates Themed Math & Literacy Centers for the week.