The Insects Themed Activities were a lot of fun and the kids had a blast! They loved making fly masks, learning about the different body parts of an insect, eating bug crackers and taking part in lots of fun and engaging Math & Literacy Centers. The Insects Themed Movement Cards are great for developing young children's listening & gross-motor skills.
Insects Themed Movement Cards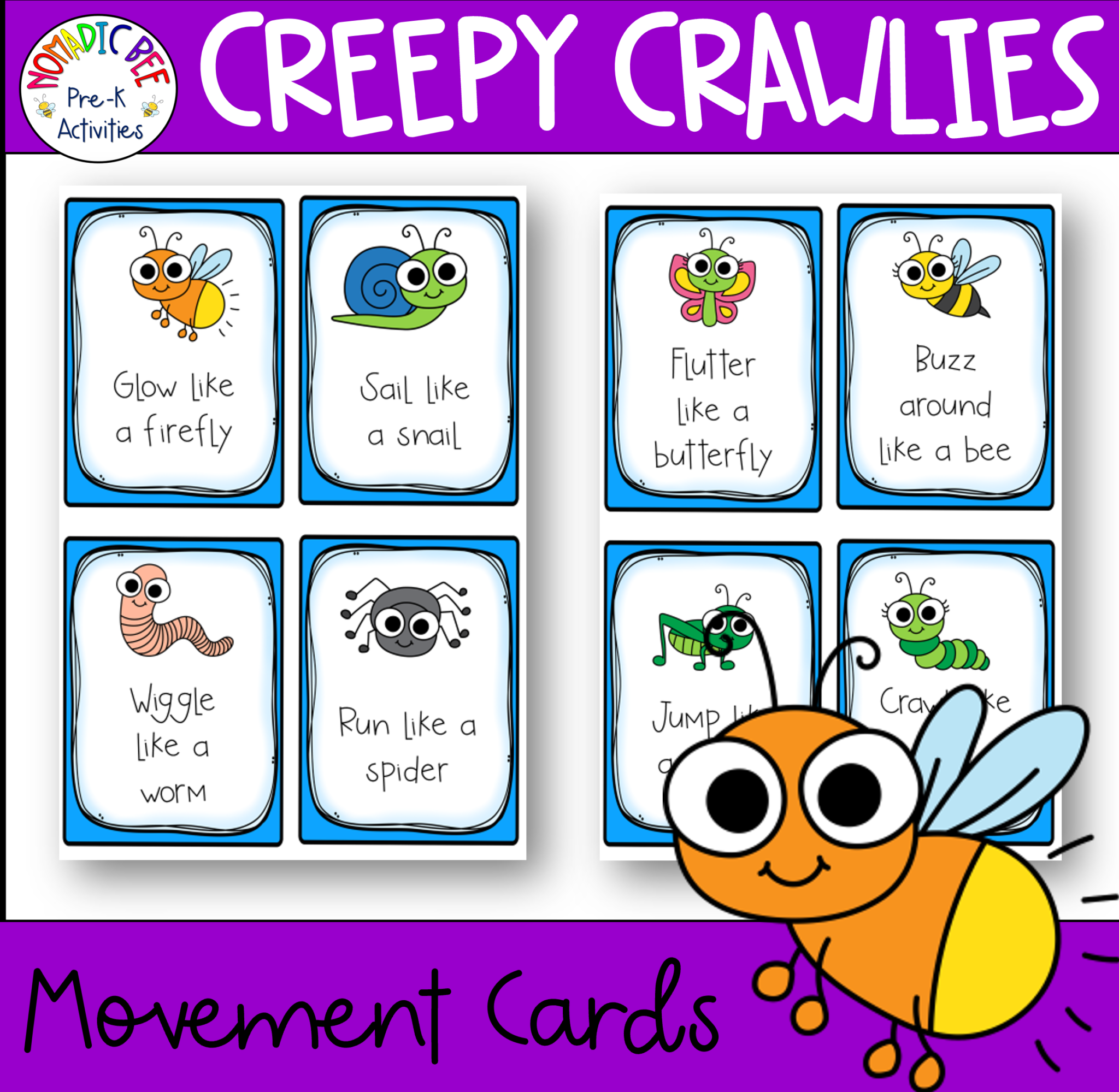 What you need:
Center printed out and laminated
An open space
How to complete the activity:
Talk about all the different ways in which insects move and how they move. Show the children the movement cards and ask them to act it out.
Click on the images below to download the Insects Themed Math & Literacy Centers, Printables and Activities.