The Butterfly & Caterpillar Themed Activities were a lot of fun and the kids had a blast! They loved making stained glass butterflies, learning about the life cycle of a butterfly, eating strawberry butterfly snacks and making butterfly balloons. The Insects Themed i have/ Who Has Cards Activity is great for developing your young learners' speaking skills.
Insects Themed I have/ Who Has Cards
What you need:
Activity cards printed out, laminated and cut
A flat surface
How to complete the activity:
This can be used as a circle time activity or a center game. The children sit in a circle and the teacher hands out the cards. The child with the 'I have the first card', starts the game. Continue until all cards have been used.
---
Click on the images below to download the Butterfly & Caterpillar Themed Math & Literacy Centers, Printables and Activities.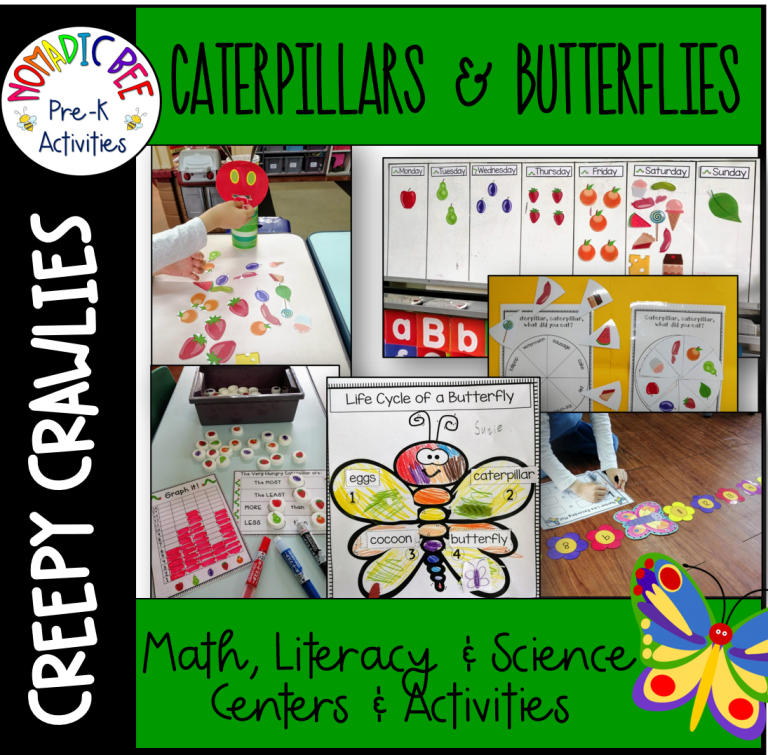 That's it for this week. I hope you and your kiddos enjoyed all the activities and that we will see you back next week.