If you are looking for a fun and hands-on Air Transportation themed activity, you have come to right place! The children loved reading and looking at this 'If I could fly anywhere' class book after we were done.
This activity is great for improving your young learner's speaking skills, while also developing their word recognition skills.
'If I could fly anywhere' Class Book
What you need:
The cover page and pages of the class book printed out and copied (1 page per child)
A stapler
How to use this resource:
Ask the children if they have ever flown anywhere and if they could get on an airplane right now, where would they fly to?
Hand out the pages of the class book and ask children to draw a picture of where they would fly to, or of an airplane. The teacher writes underneath what they drew, assemble the book and read it.
Download the free activity by clicking on the image below.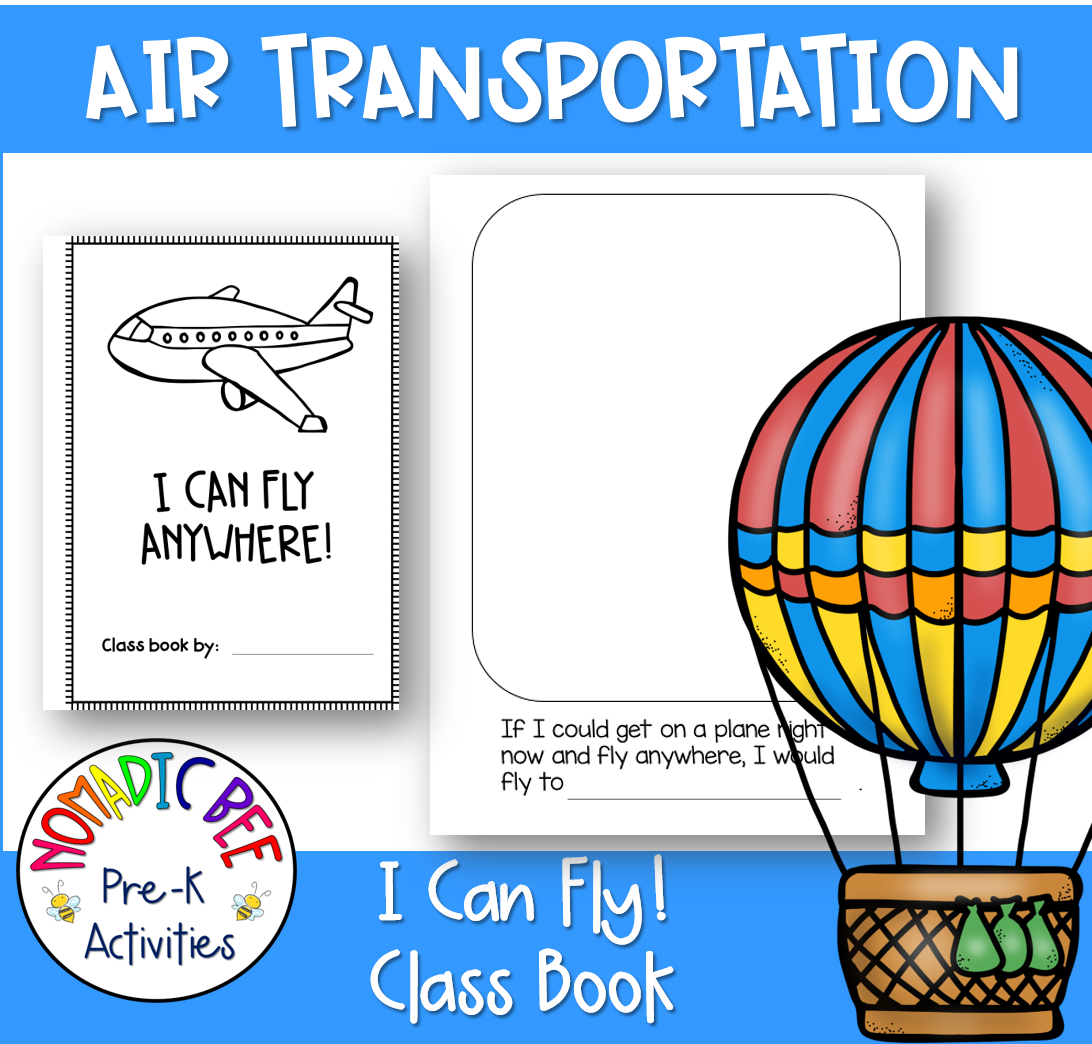 For a whole week of Air Transportation themed activities, head over to this blog post or click on the image below to download the printable pack.