The Butterfly & Caterpillar Themed Activities were a lot of fun and the kids had a blast! They loved making stained glass butterflies, learning about the life cycle of a butterfly, eating strawberry butterfly snacks and making butterfly balloons. The Hungry Caterpillar Number Line Activity is great for developing your young learners' counting on and addition skills.
Hungry Caterpillar Number Line Activity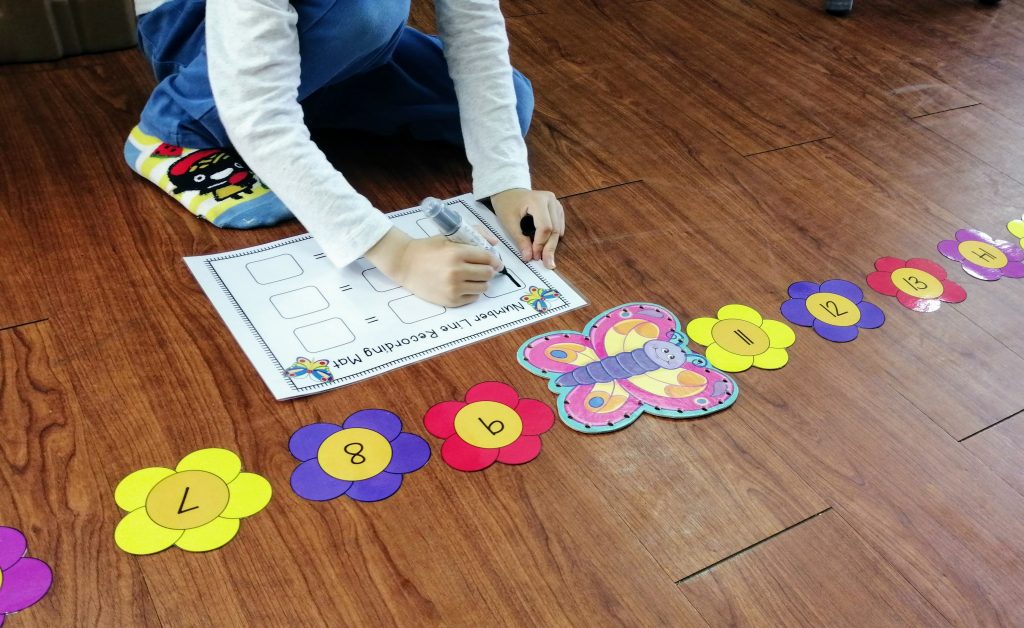 What you need:
Center printed out and laminated
A dice
A flat surface
How to complete the activity:
Cut out  flowers 1 – 20 as well as butterfly and laminate. Laminate recording sheets. Place flowers in order from 1 -20 on the floor. Place butterfly on number 1. Throw the dice and move on that number of flowers. Record number on sheet. Throw dice again. Record number on dice on sheet and move that amount on. Whatever the butterfly lands on is then the answer which will be recorded.
---
Click on the images below to download the Butterfly & Caterpillar Themed Math & Literacy Centers, Printables and Activities.