The Fruits & Veggies Themed Activities were perfect for this time of year, Spring Time! The children loved learning about plant parts we eat, making a food journal, observing plants growing, pretending to visit a fruits & veggies shop and drawing and painting vegetables. The Fruits & Veggies Themed Sorting Cards are great for developing vocabulary, fine-motor and comprehension skills.
Fruits & veggies Themed Sorting Cards
What you need:
Sorting Cards cut out and laminated
Blu-tac
A flat surface
How to complete the activity:
Hide the cards all over the playground and ask the children to go and 'pick' as many fruits or vegetables as they can find during a certain time limit. When they get back, ask them to sort the pictures under the correct headings.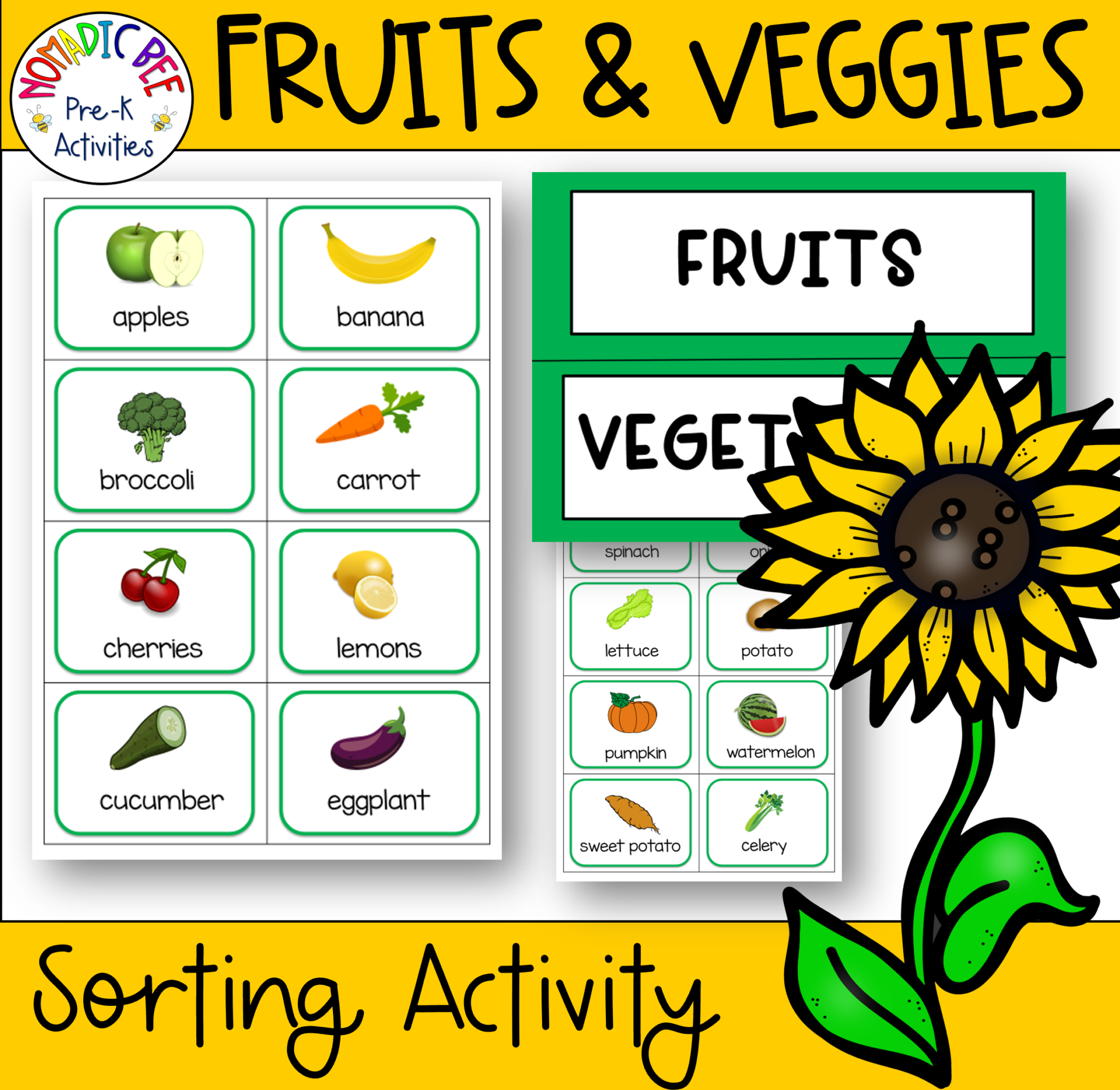 ---
Click on the images below to download the Plants & Seeds Themed Math & Literacy Centers, Printables and Activities.
That's it for this week. I hope you and your kiddos enjoyed all the activities and that we will see you back next week.