The Butterfly & Caterpillar Themed Activities were a lot of fun and the kids had a blast! They loved making stained glass butterflies, learning about the life cycle of a butterfly, eating strawberry butterfly snacks and making butterfly balloons. The Feed that Caterpillar! Literacy Center is great for developing your young learners' speaking and memorization skills.
Feed that Caterpillar! Literacy Center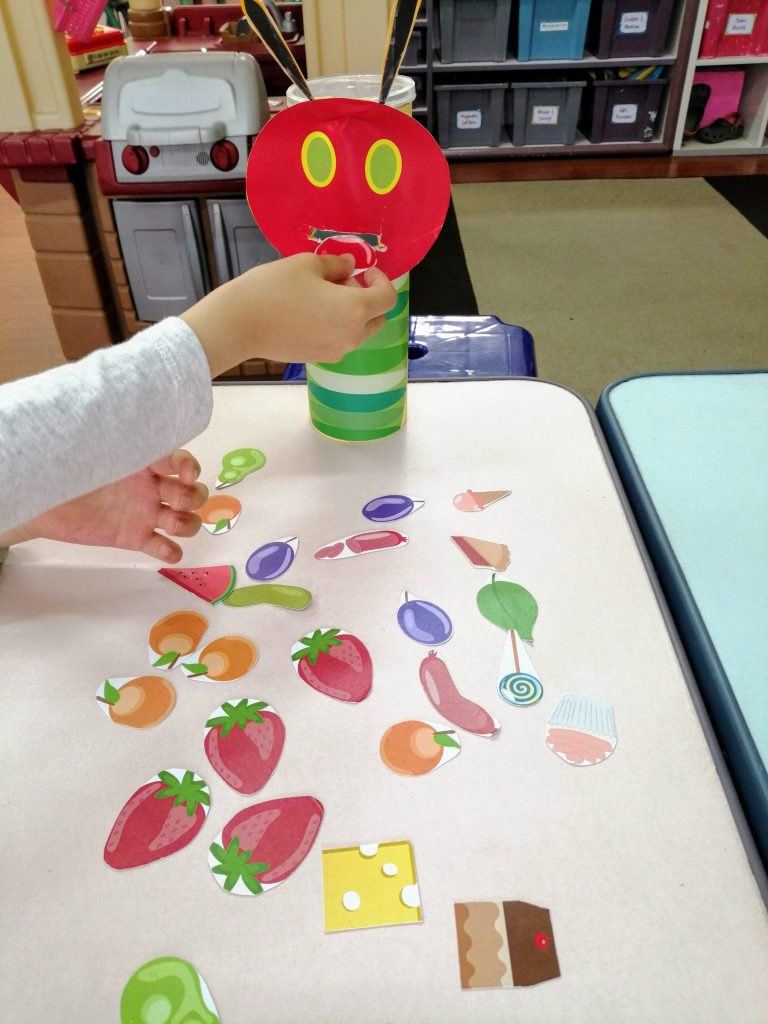 What you need:
An old Pringles box
Center pictures printed out and laminated
A sharp knife to cut a hole into the Pringles box
How to complete the activity:
A great activity to practice speaking skills through re-telling the story of 'The Very Hungry Caterpillar'. Simply cut and stick the caterpillar on a Pringle box. Cut a mouth for the caterpillar. Cut and laminate all the food. During center time, children use the food to 'feed' the caterpillar!
---
Click on the images below to download the Butterfly & Caterpillar Themed Math & Literacy Centers, Printables and Activities.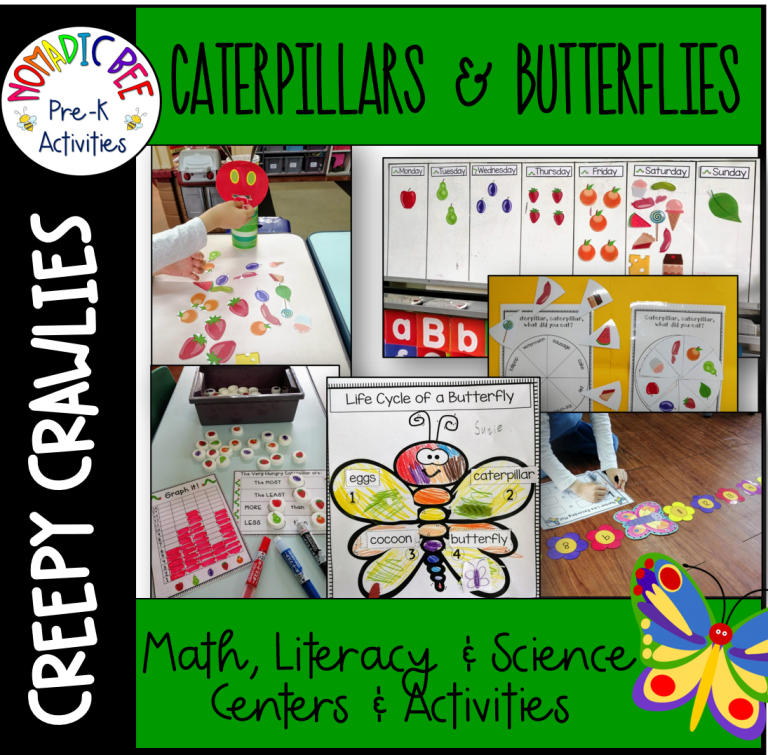 That's it for this week. I hope you and your kiddos enjoyed all the activities and that we will see you back next week.