The Easter Themed Activities were a lot of fun and the kids had a blast! They loved making Chickie Eggs, building toothpick towers, learning how to make unbreakable and rubber eggs and taking part in lots of center activities with plastic eggs.
Easter Themed Math Activities
Center 1: Easter Egg Addition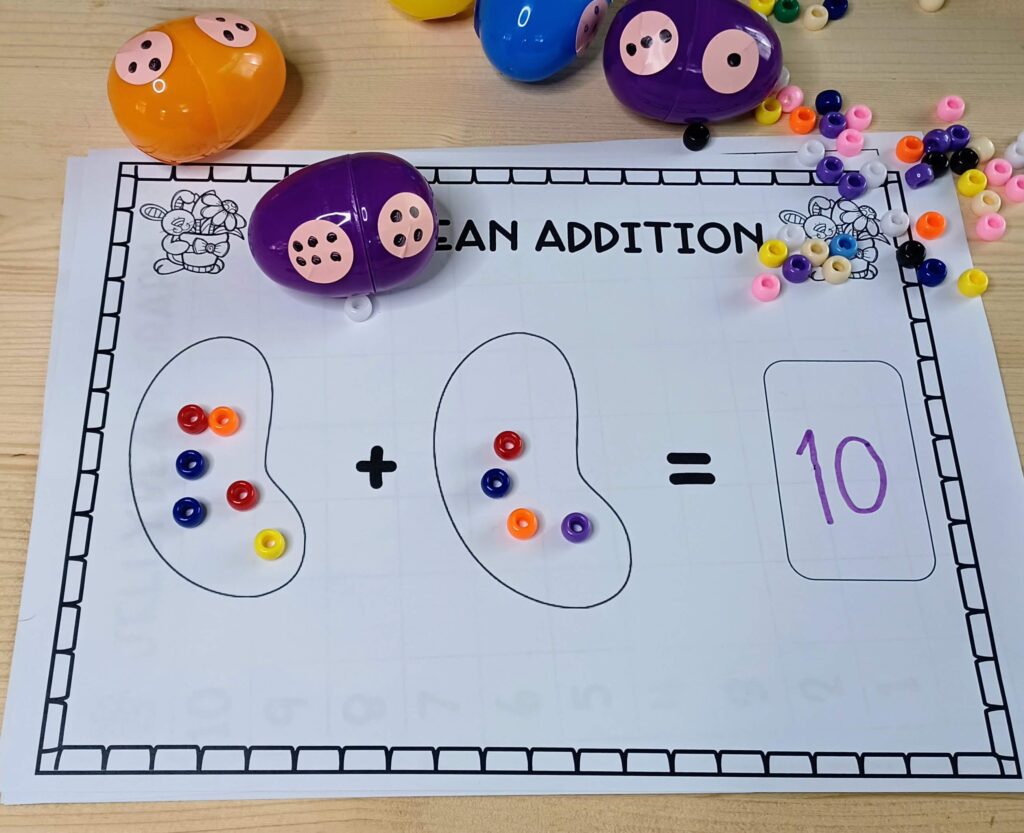 Draw dots on the egg halves. Children choose 2 egg halves, put the egg together, count the number of dots, write and solve the problem on their recording pages.
Center 2: Number Words
Write the number word on one half of the egg and the number on the other half. Children find the matching egg halves, put the eggs together, and write the number and/or number word on their pages.
Center 3: Plastic Beads Patterns
Fill some plastic eggs up with different colored plastic beads. Hand out the eggs and the patterns recording sheets to the children. The children opens the plastic eggs and use the colored beads to create their own patterns.
Center 4: Easter Egg Graphing
This activity works almost the same as center 3, except the children separates the colored beads and complete the graph as shown in the picture.
---
Click on the images below to download the Easter Themed Math & Literacy Centers, Printables and Activities.
That's it for this week. I hope you and your kiddos enjoyed all the activities and that we will see you back next week.