The Dinosaurs Themed Activities were a hit with everyone involved! The children loved learning about fossils and making their own salt dough dinosaur bones. They also really enjoyed making dinosaur silhouettes in Art, learning some fun facts about 6 dinosaurs, building dinosaurs with toothpicks and straws and taking part in some fun Math centers. The Dinosaurs Graphing Activity is great for developing young children's counting and comparing skills.
Dinosaurs Themed Graphing Activity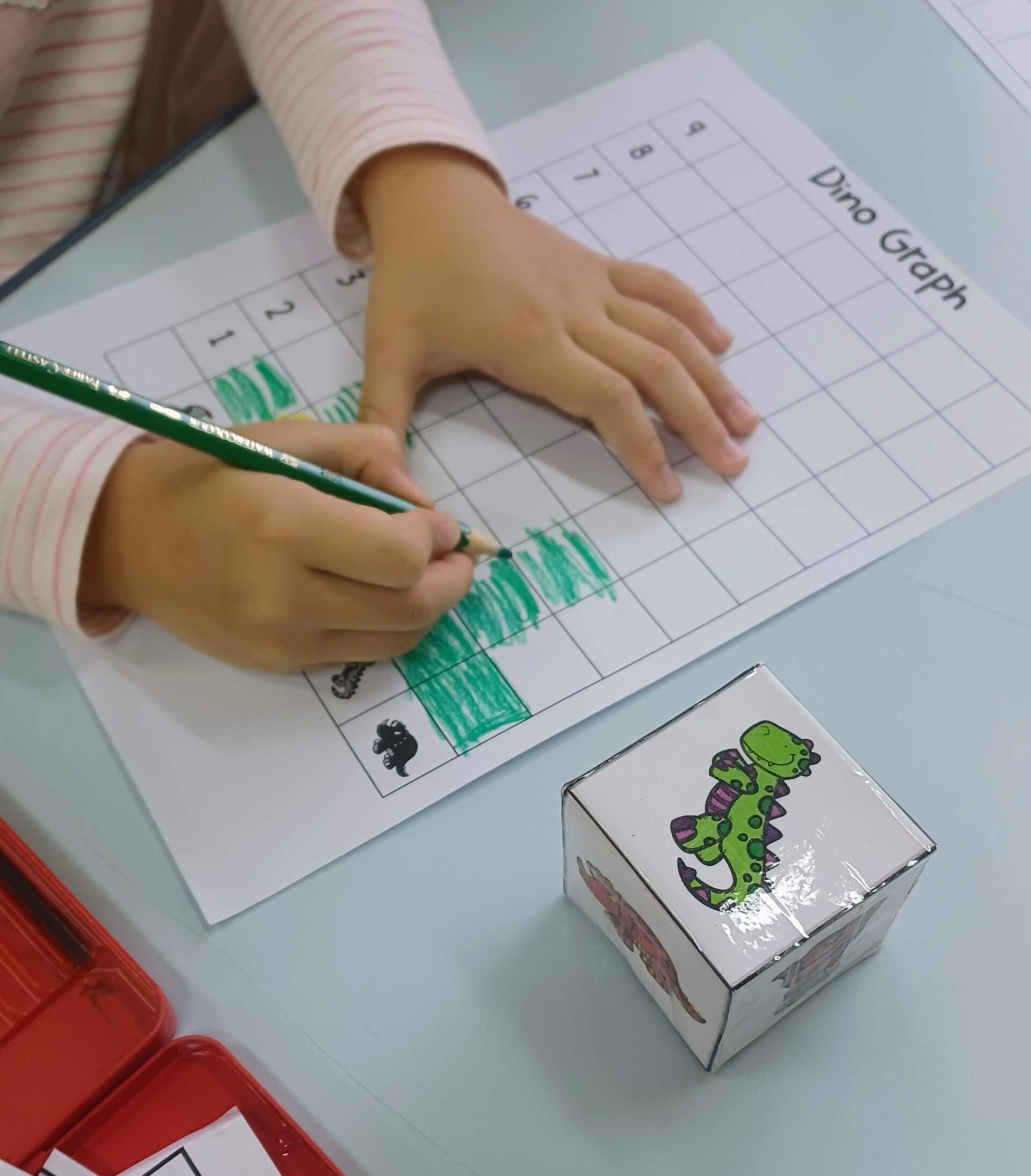 What you need:
Dinosaur Dice
Graphing activity sheets printed out
Coloring pencils
How to complete the activity:
Cut out and assemble the dice. Each child in the group gets a 'Dino Graph' activity sheet. Children take turns throwing the dice. Everyone colors 1 block above the dinosaur the dice lands on. When the time is over, count and compare.
---
Click on the images below to download the Dinosaurs Themed Math & Literacy Centers for a week.