The Pets Themed Activities were a hit with all involved – learning about pets and their homes, making sandwiches that looks like dogs, building animal homes, making split-pin pet characters and pets out of 2D shapes, and pretending to visit a pet store. The Animals Movement Cards is great for developing young learners' listening and gross motor skills.
Animals Movement Cards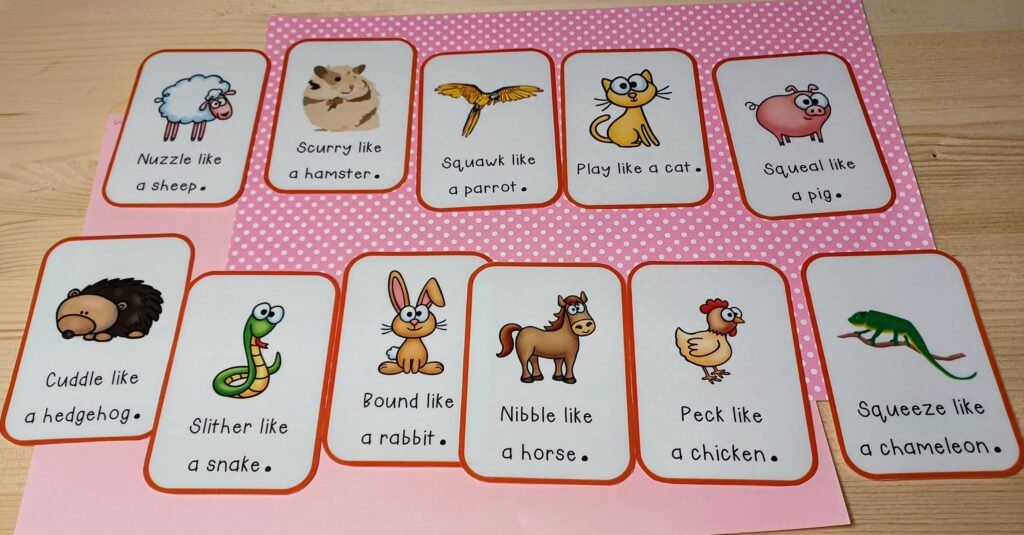 What you need:
Movement cards printed out and laminated
A flat surface
How to complete the activity:
Print out and laminate the cards. After reading the story 'Some Pets' by Angela Diterlizzi, use these cards for Animal Sounds and Movement Charades. You can also find the read aloud video on YouTube.
---
Click on the images below to download the Zoo Animals Themed Math & Literacy Centers, Printables and Activities.